Thank you to The Organic Skin Co. for sending me these products! I only recommend products I truly love and as always, all opinions are my own honest opinions.  Learn More. 
Let's talk organic and natural beauty products. There are many of them emerging out into the market as the demand grows for better for you and better for the environment products. I am all about natural beauty products but only ones that actually do what they promise. I have been looking to add more natural products into my beauty routine and have tried out some different brands here and there. Some I really have liked and others haven't done it for me. 
It is important to know what you are putting on your skin because it is being absorbed into your body. The more I learn about some of the harsh chemicals in some products out there, the more I am looking to replace those with products that are good for my skin and body. 
I was able to try out several products from the brand The Organic Skin Co. and these products have thus far really impressed me. I wanted to share which ones I have been loving for those of who you are also in the market for some high quality organic and natural beauty products. 
Before getting into the products, I want to talk about the brand because they are doing some pretty cool stuff. The Organic Skin Co. has a partnership with Eden Reforestation Projects which is their "One Product, One Tree" initiative. For every product purchased, they plant a tree. It is even listed inside their packaging, which is such a cute touch. And speaking of their packaging, it is made from sustainable forestry card stock and printed with vegetable ink. So much better for the environment!
They also have partnerships with people in India who grow their organic ingredients on their community farms and manufacture their amazing vegan, cruelty-free, ethically sourced cosmetics and skincare. It's a pretty great company. Let's check out some of their products.
Let's start off with the skin care. Right off the bat, I want to mention that there was 1 product which I had an allergic reaction to so unfortunately I wasn't able to actually try it out. It sounds like an amazing product so I will still tell you a little about it in case you would like to try it out. I'm so sad I had such a reaction to it. The product is their Task Force Nine Calendula and Turmeric Cream. It is a multitasking product which is great for not only moisturizing but also helping to repair the skin. 
The Calendula supercritical extract is super good for your skin. It contains antioxidant, antiseptic and antibacterial properties. That paired with the anti-inflammatory turmeric which provides an extra boost for your skin, helping to minimize irritations, including blemishes. It also contains other moisturizing and skin balancing ingredients to make this a true powerhouse skin care item. 
It is worth mentioning that their products all have a light citrus scent to them which is just delightful. They use citrus oils to scent them so no fake chemical scents here! 
The next product which I am actually obsessed with is their Daily Rituals Orange and Rosehip Moisturizer. It is seriously the best face moisturizer I have ever used. Not only does it moisturize, but it has ingredients which help tame inflammation and irritation to keep your skin beautiful. And it smells incredible. It is thick but once it is on it absorbs and leaves my skin looking so full of glow. 
A little goes a very long way. I literally dip my finger in there like you would your big toe into the pool to test the water. And that, my friends, covers my entire face. It doesn't leave my face feeling sticky which is always a plus and leaves my skin ready for makeup.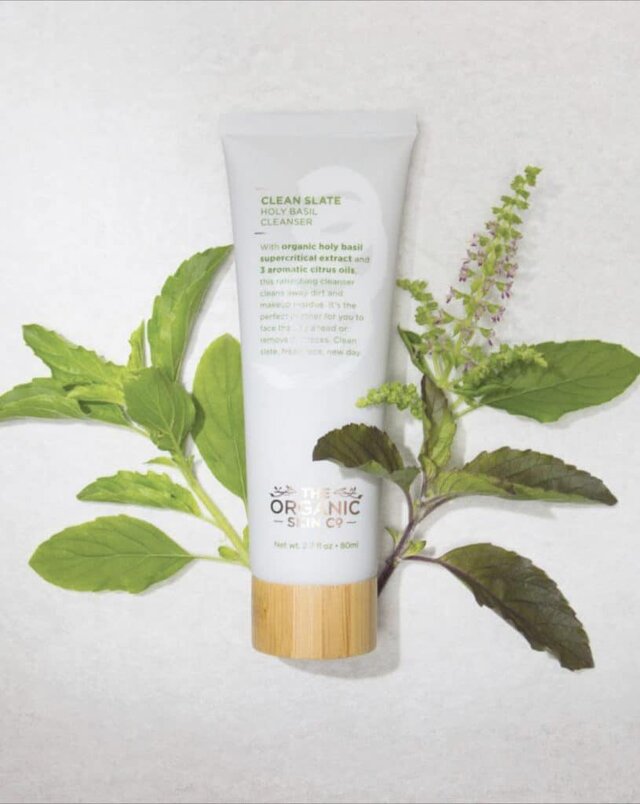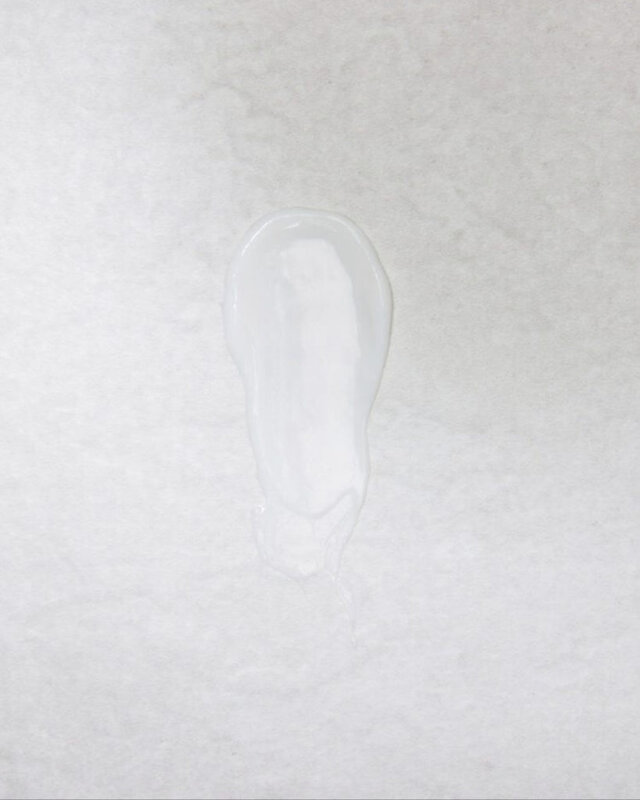 The last skin care product I tried out was their Clean Slate Holy Basil Cleanser which is super refreshing and left my skin feeling really clean without being too drying. There are so many amazing ingredients in this cleanser. 
Some of the big dogs are the sweet orange oil which is beneficial for soothing dry, irritated or acne prone skin because of its anti-inflammatory and calming properties. It also conveys warmth and happiness, helping you relax and unwind. I'm relaxed just thinking about it.
Amla berry supercritical extract delivers high quantities of Vitamin C to the skin, helping protect against irritations and promoting elasticity. And then there is the lemon peel essential oil which helps revitalize the skin, cleansing it of impurities.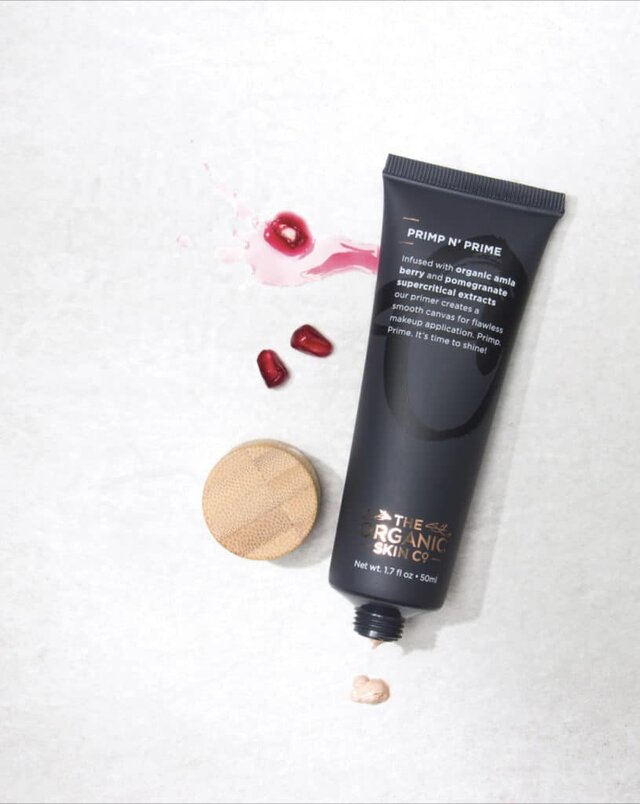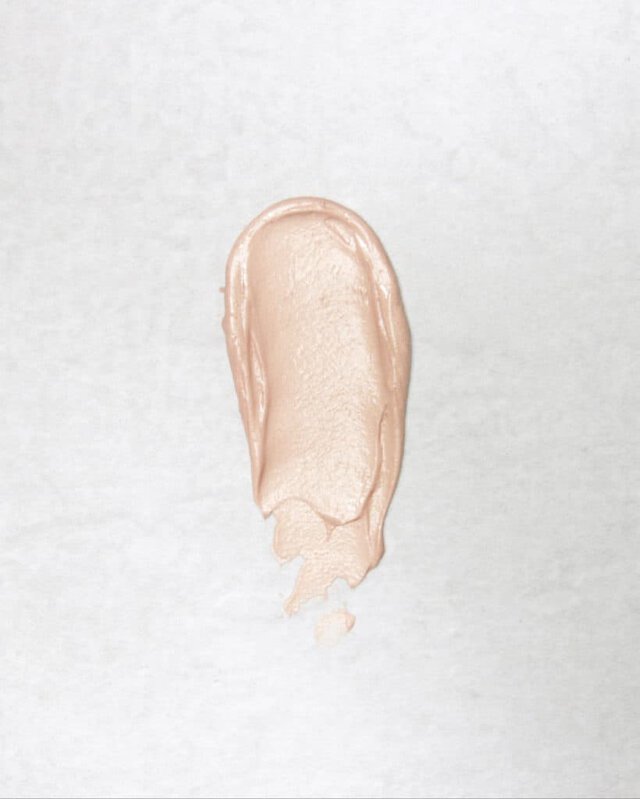 Let's move on to the makeup. I am so in love with their makeup. First up is their Primp N' Prime face primer. I tried the color Rose Gold and it leaves this beautiful sheen on the skin. It is super light weight so it doesn't feel like you have layers of makeup on.
Best of all, it is rich in antioxidants, restorative oils and revitalizing supercritical extracts, so it will not only help your makeup go on smooth and stay that way, it is good for your skin too!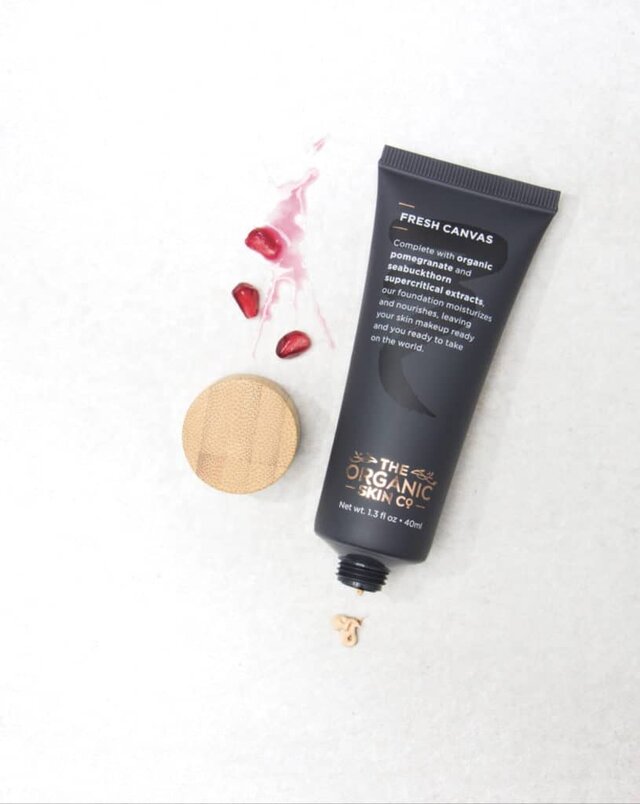 Next up is their Fresh Canvas foundation. You guys. It's so good!! My skin looked flawless, glowing, natural. Just all of the things. All of the things you hope for when looking for a foundation. It is pretty thick but actually goes on really light and is buildable to be more of a medium coverage. It covered my imperfections and hyperpigmentation with little effort. 
I got mine in the shade Rose Sand and it matches my skin so well. They don't have a ton of shades but there is a pretty decent selection so you should be able to get a pretty good match for your skin. 
This foundation moisturizes as it covers you skin. It also has ingredients which fight inflammation and irritation, giving your skin the chance to breathe and regenerate.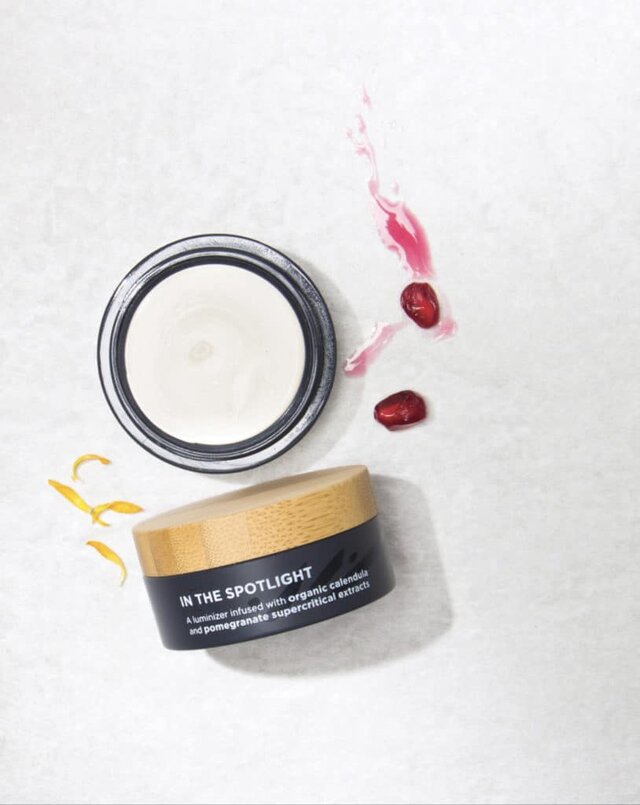 The next thing I tried out was their In The Spotlight Luminizer in the shade Lunar. It is basically a cream highlight which you can use on your cheekbones, inner corners of the eyes, brow bone, nose, or anywhere else you want to highlight. You can also use it under your foundation to give your skin an all over glow from within kind of look. It's gorgeous and blends really easily.
Last up is their All About The Gloss lip gloss in the shade Star Burst. Another big winner in my book. This stuff is so pigmented, goes on smoothly, and is comfortable to wear. It doesn't have a scent which isn't a bad thing, I just am used to that mouth watering vanilla scent many lip products have so it threw me off. 
These glosses are packed with different oils which moisturize, protect against harsh environmental conditions, and minimize inflammations. My lips feel so soft after wearing this gloss. The color is a subtle nude shade which is gorgeous on. I'm a sucker for a good nude. Shade. A nude shade, get your mind out of the gutter..
So that is everything I tried out. There are so many other products on their site which I will definitely be trying after seeing how well these work. I can't recommend it enough. If you're in the market for some organic natural beauty products head on over to the The Organic Skin Co. and try out some products for yourself. You can get 20% off your order with the coupon code CART20 at checkout.
Be sure to let your girl know what you end up trying and what you think of it! See you next time ☺